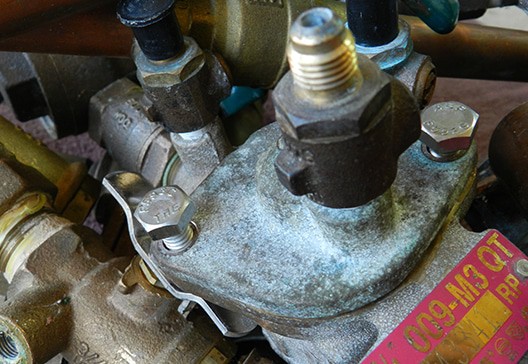 Welcome to Test Pro Backflow Services
With more than 25 years of professional experience in backflow prevention, our trained plumbers are prepared to test, make repairs and perform installation for all makes and sizes of backflow prevention assemblies.
We are based in Lockport and service customers throughout the Chicagoland area.
Contact Test Pro today!
Residential Testing Services
It's a requirement here in the state of Illinois to have annual backflow tests to assure that drinking water at your residential property is safe from toxic substances. Test Pro Backflow Services is your number one source for expert installation, tests and repairs for all forms of backflow assemblies. Our affordable pricing structure includes permitting, paperwork and testing submission. Test Pro Backflow Service remains committed to simplifying your backflow requirements with a process that is straightforward and practical.
Commercial Backflow Testing Services
Since the same testing is required for all versions of backflow assemblies in Illinois regardless of what their size is, we believe that affordable rates should be applied for all of valued customers. Similar to our rates with residential properties, our commercial rates will typically include permitting, the necessary paperwork and test results submission. Please contact Test Pro Backflow Services experienced team to set an appointment or learn more about our services.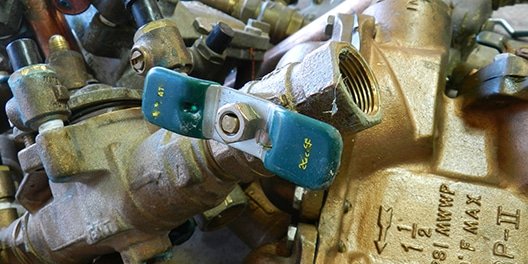 24/7 Solutions
Test Pro Backflow Service is available with solutions you need 24/7.
Test Pro offers testing, repairs or replacement of devices.
Call us today!
UP-TO-DATE EQUIPMENT
We house the most advanced and up-to-date Backflow Testing equipment and know how to use it
LICENSED & INSURED
We are fully licensed, bonded and insured plumbers and we have the expertise and ability to service your backflow needs
GET STARTED WITH TEST PRO BACKFLOW SERVICES INC.
Contact us today with any questions you may have about our services.
CONTACT US NOW